11


Stepin' Back's merchandise has always been hand-crafted, one-of-a-kind, from our custom sawmilling business in the Fredericksburg, Texas area. Vic and Louise Grohman cut various types of logs and manufacture large and small furniture, both residential and commercial. We make useable mesquite products at a reasonable price that are very unique and not only add to your home or business, but make wonderful gifts, as no two items are exactly alike. We also make mantels, benches, tables, turning blanks and have laser capabilities. We also ship and provide some delivery.






Giant Mesquite Log 6-1/2 foot x 10 foot long


To see the different items that we make, click on the featured items below or at the top.






11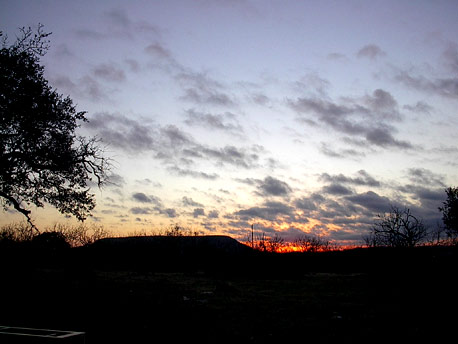 Our Gorgeous Sunrise at Stepin' Back - Sorry, Not For Sale!
Click here for the sunset!
"Stepin' Back"
P. O. Box 2368
Fredericksburg, Texas 78624