Our cutting boards are one of a kind, from mesquite, made to your dimensions, and are not massed produced. Each one is different and hand finished to a durable, non-toxic finish.

Also, get a mesquite stand, choose the prettiest side, if you can, display it
and use the other side. Mesquite cutting boards are 1 1/2" thick.

We also offer Double Handle Meat Boards & 3 sizes of bread boards

Call for Quote
(830) 998-5693

"Stepin' Back"
P. O. Box 2368
Fredericksburg, Texas 78624
e-mail: stepinback@ctesc.net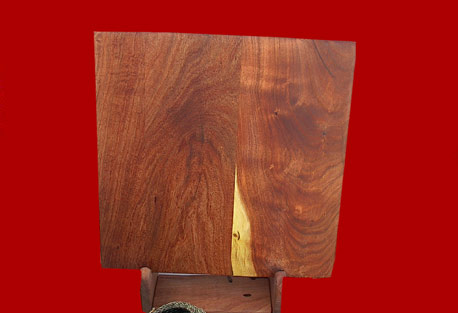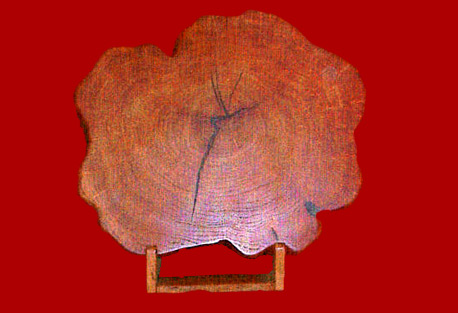 Our round boards are unique and most popular. Hand finished to a durable, non-toxic finish. Stands also available. We can also produce Lazy Susan's to match the round cutting boards. Call for quote.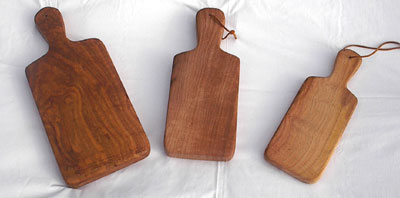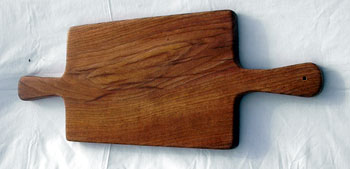 Mesquite cutting board with antler handles, grease grove and stainless steel spikes (to hold meat). Call for price.