ROUND BOARDS____CUTTING BOARDS_____BREAD BOARDS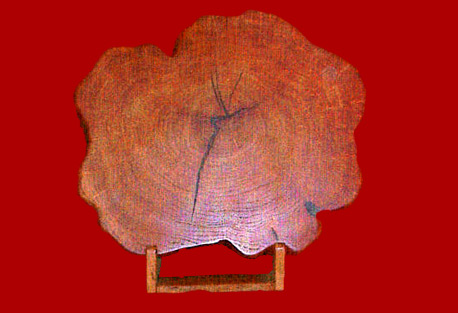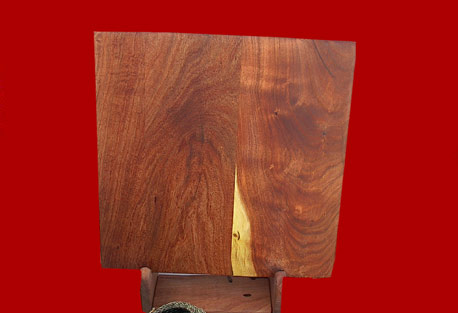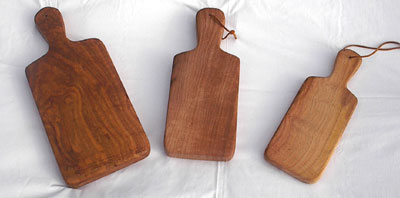 Our Cutting Boards are one-of-a-kind, from Mesquite,
made to your dimensions and are not mass produced.
Each one is different and hand-finished
to a durable, non- toxic finish.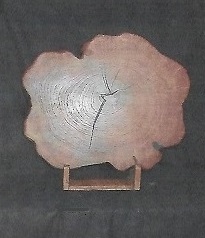 Our Round Cutting boards are cross-cut on the Sawmill,
1-1/2 in thick and hand-finished to a durable, non-toxic finish.
Stands are also available.
We also produce Lazy Susans to compliment the Round Cutting Boards.

Call for Quote
(830) 998-5693

"Stepin' Back"
P. O. Box 2368
Fredericksburg, Texas 78624
e-mail: stepinback@ctesc.net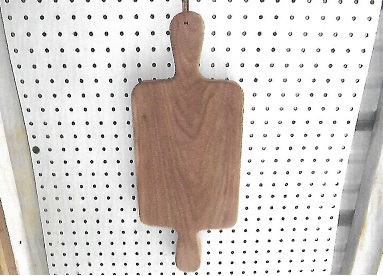 Double Handled Cutting Board - 7.5 in X 11 in.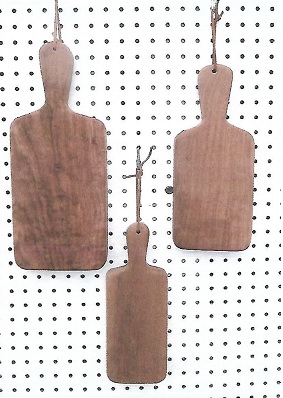 Single Handle Cutting Boards - Sizes Are 6.5 in X 14.5 in; 5 in X 12 in; 4 in X 11 in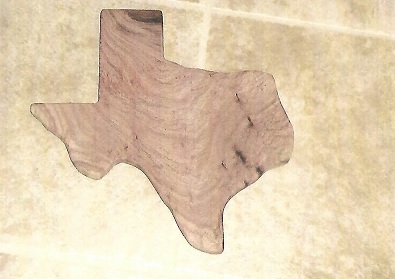 Texas Cutting Board - 15 in X 15 in up to 3 ft X 3 ft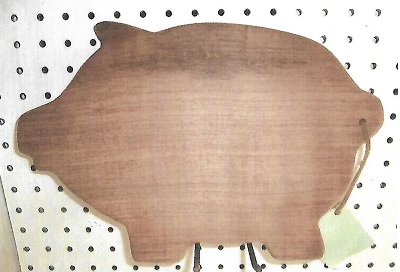 Pig Cutting Board - Sizes Are 11 in X 15 in; 9 in X 13.5 in; 7.5 in X 12 in; 7 in X 11 in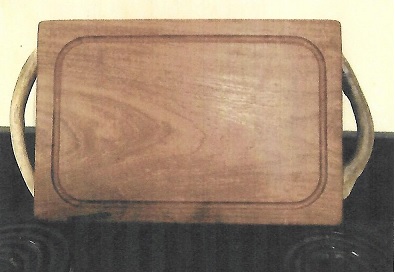 Rectangle Cutting Board 12 in X 18 in w/ Deer Horn Handles and Grease Groove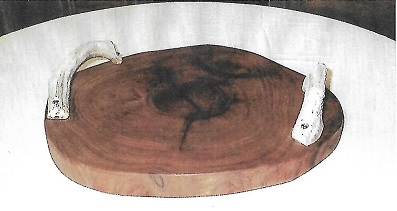 Round Cutting Board w/ Deer Horn Handles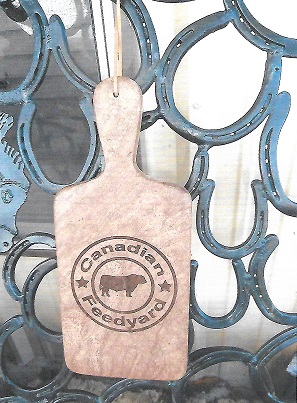 Canadian Feedyard Bread Board - Mesquite Cutting Boards lasered with your design


"Stepin' Back"
P. O. Box 2368
Fredericksburg, Texas 78624