Mesquite tables for home/restaurant use, with natural edge. Approx. 3' x 5'.
The round table has 4 drop leafs, that can be let down individually to form a 1/2 moon or square table. Approx. 3' x 3' square, 5' dia. round.

All tables are finished with a durable, non-toxic finish, eliminating water/food stains.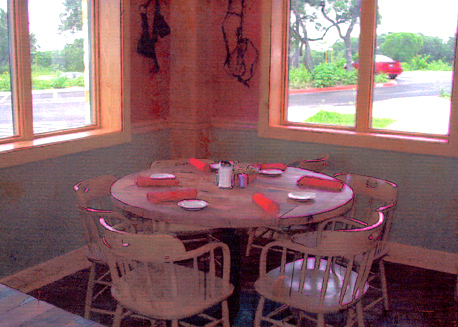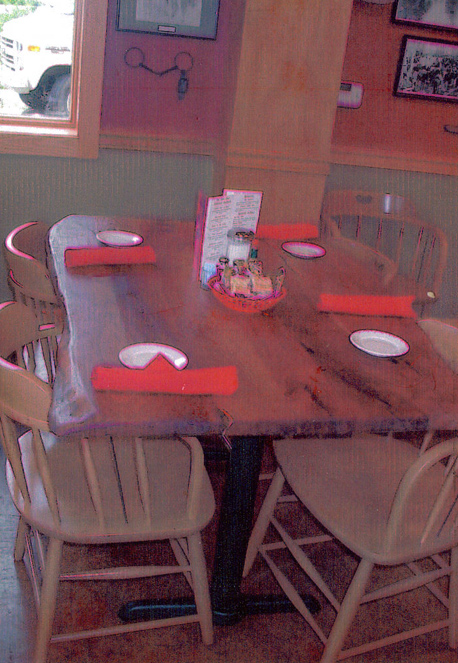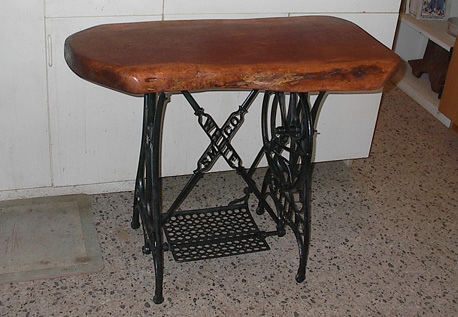 Free form mesquite table on old treddle sewing machine base, approx. 2' x 4'. Excellant addition to foyer or makes a great sofa table.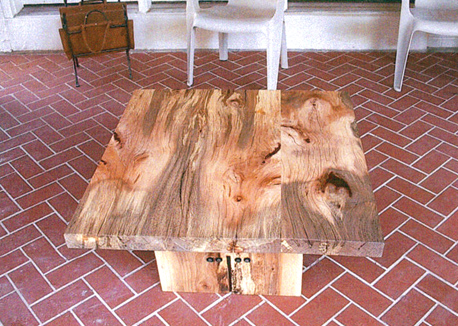 Bookmatch pecan coffee table.
NOTE: No 2 tables are exactly alike, due to the character of wood.